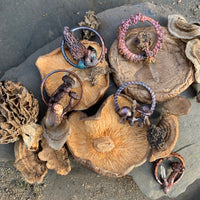 Nature Meets Art
Using Lapidary, Electroforming, Cold Forging and Smithing skills we create each one-of-a-kind piece at our studio in Tacoma. We are especially drawn to local materials such as petrified wood and Oregon picture jaspers. We also use found organics such as feathers, leaves, mushrooms and shells in our work.
Shop Now!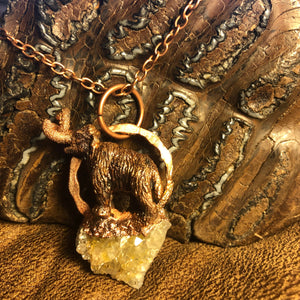 Fossils
Meet us at a show and you will quickly learn that we are obsessed with fossils! We lovingly curate a collection of specimens for you to purchase and we use fossil materials in our finished pieces as well! Gem Dinosaur Bone and Mammoth Teeth are a few of our favorites.
Shop Fossils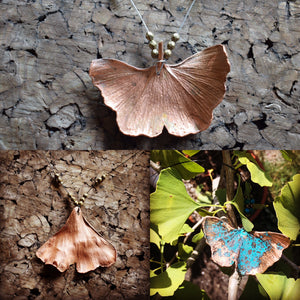 Organics
Electroforming is a process by which we can grow copper over or around an item. We encase twigs, leaves, mushrooms and more locally found organics in our pieces. It's science, but it feels like magic!
Shop Organics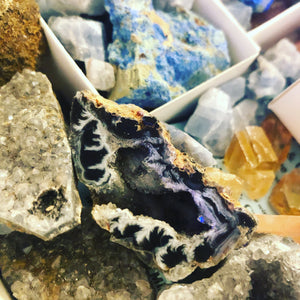 Sparklies
We have a deep love for crystals of all sorts. Many of our pieces utilize crystals in their natural form. We also sell crystal specimens such as geodes and smokey quartz.
Shop Specimens
I love my rings from Forest Fancies. I wear them almost daily with my wedding ring. They are my favorites!

K
Thank you so much for the beautiful ring and earrings! They showed up just in time and my friend absolutely loves them.

M
Shoutout to Forest Fancies for the dope a** copper bracelet!

A